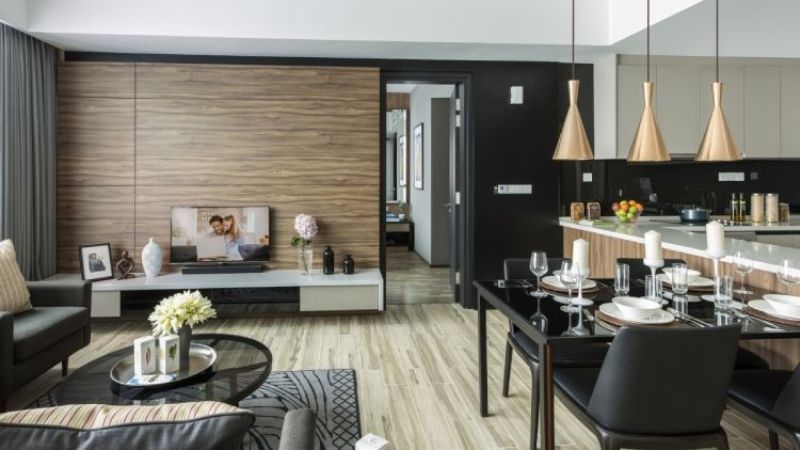 The business traveller can be likened to a Bedouin in many ways – he travels, sets up camp, sells his wares and then, when he has struck a deal, packs up and moves on to find new buyers for his goods or services. Yes, today's Bedouins wear power suits and forge business alliances on the move as they look for the nearest coffee shop offering a wi-fi connection.
Business travel plays a vital role in establishing and boosting client relations to generate profits. However, the current economic climate has seen budgets for travel slashed. This has left companies looking for ways to cut the cost of sending their employees on the road, but still maximize on their investment in business travel. As accommodation is the most costly aspect of business travel, one very effective way to do this is to use serviced apartments which, whilst being cheaper than hotel rooms and more flexible than rented accommodation, offer many additional advantages to ensure that the comfort and productivity of the business Bedouin is not compromised.
The advantages of serviced apartments over hotels or renting an apartment
Cost
Although many hotels have recently reduced their rates for business travellers, they are still expensive and not cost effective if staying for more than a few days. Renting an apartment can be a cheaper option when staying in one place for a number of months, however, it's difficult to find somewhere that can be rented for periods of less than 6 months. With a serviced apartment, you are not tied into a lease and therefore have the choice of staying for days, weeks or months. In addition, another advantage of staying in a serviced apartment is that you have the flexibility to just pay one consolidated bill at the end of your stay.
Location
One very important advantage of using a serviced apartment over renting an apartment is the location. Serviced apartments are strategically located to ensure that they offer easy access to business districts, transport links, entertainment venues, and tourist destinations. This enables the business traveller make the most of their stay.
Amenities
When it comes to amenities, a serviced apartment beats a hotel room or rented apartment hands down. A serviced apartment comes equipped with a fully functional kitchen, broadband and telephone services, a 24/7 front desk, a gym and much more. It would be rare to find a furnished apartment which provides this kind of hassle-free convenience.
Space
Serviced apartments are especially designed to accommodate a number of transient people. A small group of business travellers, or a traveller with his or her family in tow can stay together in one serviced apartment. This vastly reduces accommodation costs.
Privacy
One of the things that business travellers find important when choosing accommodation is privacy and the freedom to come and go as they please. For this, a serviced apartment is the perfect choice as, unlike a hotel which is filled with hustle and bustle 24/7, a serviced apartment offers peaceful and quiet surroundings.
Whichever way you look at it, when it comes to setting up camp, conducting business and maximizing your investment in business travel, serviced apartments are clearly the best choice for the business Bedouin. As well as being the cheaper option, they also offer flexibility, convenience, comfort, and a 'home from home' experience which hotel rooms and rented apartments simply cannot provide.