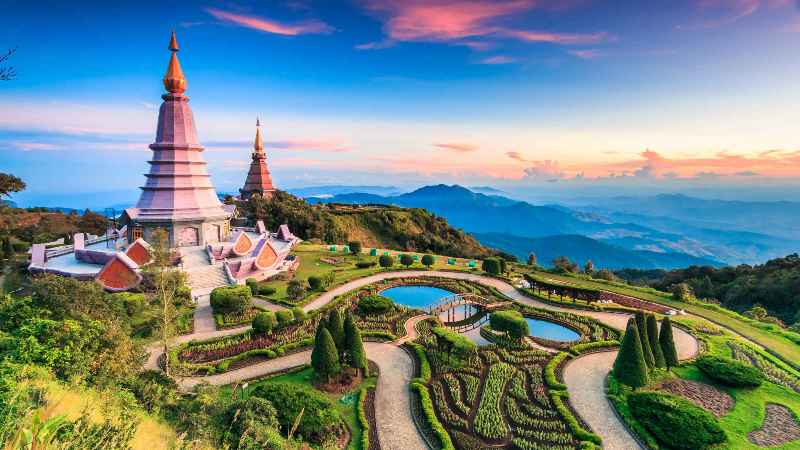 Visiting Thailand is a unique experience which must be felt to see and understand just how beautiful Thailand is. There are many natural beauties and sights which I should visit to begin fathoming how beautiful and astonishing this country is. However, with a short trip, there is only so much we could do, but there are a few places I would advise anyone coming to Thailand for the first time to stop by. Remember that this country is filled to the brim with culture, beautiful natural spots, good food and extremely friendly people.
A trip to Thailand
You did not visit Thailand unless you went to Bangkok, a magnificent city where cultures meet and mix; not only can you meet all kinds of different cultures, but you can also experience the cuisine they bring with them.
Wat Pho
On the other hand, you have not been to Bangkok if you did not visit Wat Pho or the Temple of the Reclining Buddha, it is one of the oldest and largest temples in Thai culture. It is a place where you will feel thousands of years of Thai culture meeting with ancient architecture and sculpturing.
Koh Samui
A beautiful island in the Thai archipelago which holds many interesting natural sights which must be seen. Cruising through around the island I have seen many odd shapes in the mountains with lots of waterfalls to truly state that it looks like a slice of heaven. On the other hand, you must see the wildlife and marine side of Thailand, but in order to do so, you will have to come and visit the nearby Angthong National Marine Park.
Be prepared for long tours and journeys across the island, but once you figure out a way to move around the island without a problem, you will soon see the many beauties and hidden secrets it holds. However, make sure that you are in good shape, otherwise you might get tired really quickly and miss out on all that Koh Samui has to offer.
Time for the beach
If you are looking for the perfect beach to enjoy your vacation, then you have found your prime destination, Koh Poda, a true paradise. The pristine beaches and the clear waters it offers is just simply too good not to visit. If you are a bit of an adventurer, you can venture on to the nearest island around the beach, and find some of the more secluded places which could be ideal for relaxing; I know it would be for me, just nature and me.
Living in Thailand
Once you visit, you will soon realize that the idea of coming to live in Thailand is not as far fetched as you might have thought in the first place. You can get anything you might want from your home country, and the people here are extremely polite and friendly. And on the other hand, just think about all the opportunity you will have for exploring and enjoying yourself in paradise.
Adventure Time!
Coming to Thailand can become more than just a mere adventure, but you have to first experience it to decide on staying there or not. The tropical bliss of the Thai islands and natural beauties is something you have to see with your own eyes to believe it; and the mix of modern with traditional will have you craving for more. Your journey begins in Thailand, but it does not have to end with a single visit.