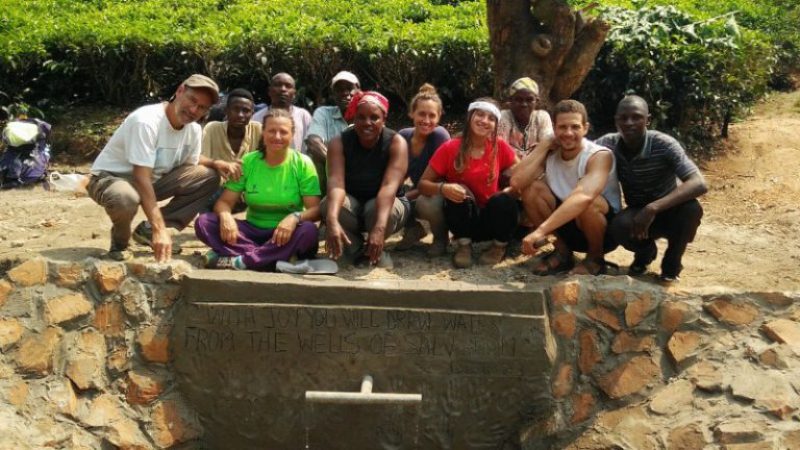 At Volunteering Solutions, we have seen an increase in the popularity of Family Volunteering Programs. We are having lots of families joining volunteer and travel programs and making a difference.
Volunteering with your family can be a truly life changing experience for yourself and your family members. A volunteer program not only inculcates the value of hard work in the children it also makes them appreciate the different privileges they have in life.
From child care and teaching projects to community development and construction volunteer projects, there are many different options to choose from for families looking to experience volunteer abroad.
Volunteering Abroad as a family gives the children a chance to interact with locals and other children of their age group and also gain knowledge of different cultures and countries which they might not be able to if they go on a touristy holiday.
The family volunteer abroad trip can be both educational as well involve manual work. It can also include fun component such as weekend leisure trips for sightseeing which can be incorporated in the program.
Volunteering Solutions recommends the following destinations for family volunteering-programs:-
Thailand
Volunteering Solutions offers family volunteering-opportunities in the city of Chiang Mai in Northern Chiang Mai. Families can volunteer at the Elephant Camp Volunteer Project or in the Orphanage Volunteer Program. The city of Chiang Mai offers some great travel opportunities for the family which are safe, fun filled as well as relaxing.
India
Program options for families are available in the city of Delhi as well as in Palampur, Himachal Pradesh where families can volunteer in childcare, street children volunteer project or in Teaching Project. Before starting your volunteer program, take part in the language and culture immersion program in a weekend trip to see Taj Mahal, one of the seven wonders of the world or go on an excursion in the Himalayan mountains.
Peru
A family volunteering trip in Cusco, Peru would be exciting and offer great opportunities to work in different projects for the family members. Volunteering-Solutions offers a variety of volunteer programs in Cusco – Peru. A weekend trip to Macchu Picchu or Sacred Valley would be the fun component of the trip.
Ghana
Volunteering-Solutions offers some interesting projects for families looking to volunteer. We provide community development and village volunteering programs near the city of Tamale in Northern Ghana. For families looking to experience the Ghanaian and African culture and work in grass roots level projects, this would be the ideal program.
So, don't wait! Plan a volunteer abroad trip for your family. A family volunteering trip has some great benefits and there are many great destinations to choose from.